EMAIL EXTRACTOR
Autosave email addresses while browsing
When the autosave feature is active, it will keep all the email addresses while you browse the web.
For each email saved, it collects the URL & date/time when it was found for the 1st time.
Unlimited access to this new feature requires to take a premium paid plan. To cancel your subscription send an email to support@email-extractor.io and your subscription will be cancelled automatically.
When you activate "AUTOSAVE" for the first time, make sure you refresh the current tab you are visiting to save the email IDs from this page.
To make it work on several tabs, you have to visit/click each tab. You cannot "open a new tab" and close it before seeing the tab, otherwise it will not save the emails.
All the AUTOSAVED email addresses are stored in the cloud, you can download them in csv at anytime.
Do not use this feature to build spam lists.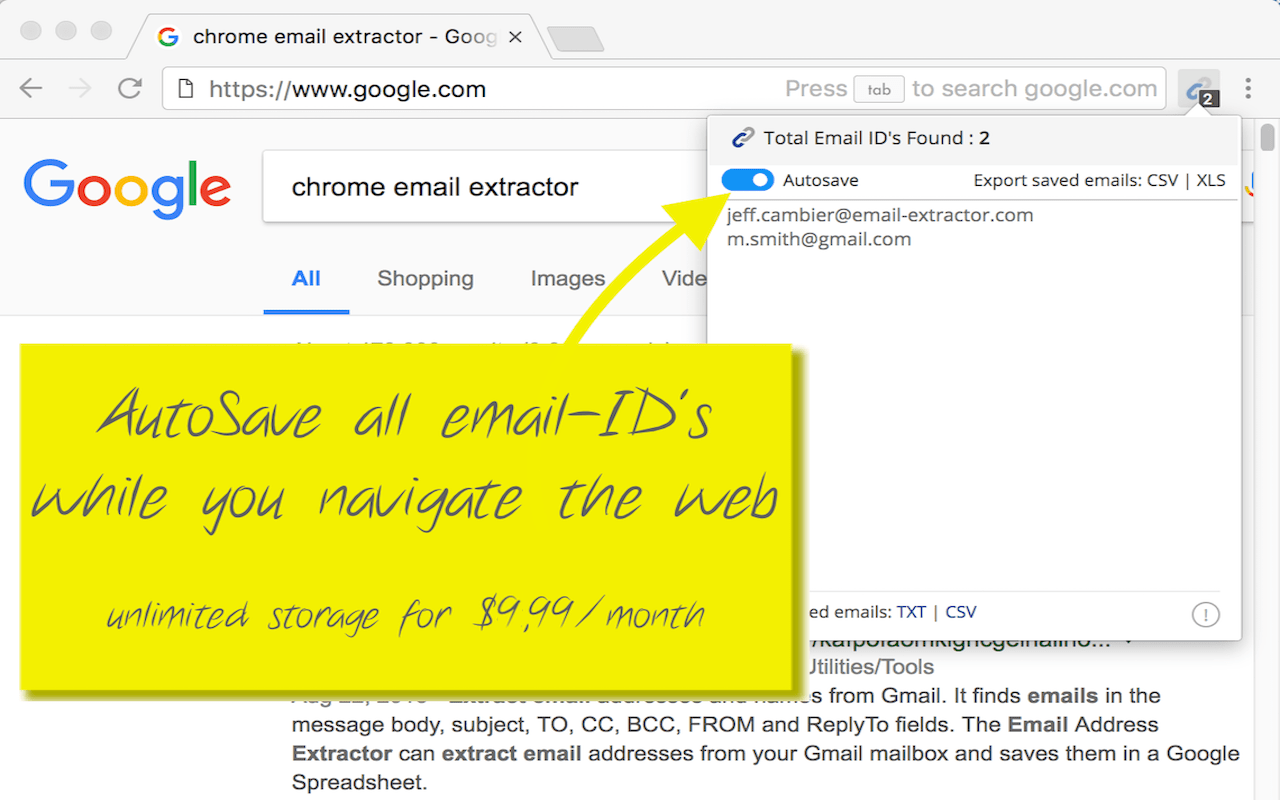 Automation: Browse URL automatically
You paste a list of up to 1.000 URL in the widget, and you start the automation. A new tab will open and start visiting all the URL, one at a time, and will start autosaving all the email ID's found in those pages.
If you close the Automation Tab, the process will stop, but you can restart the process at any time.
When the 1.000 URL have been processed, you can launch a new batch of 1.000 new URLs.
Disclosure: some websites may block your account/IP if you scrap their pages. Example: linkedin will stop your account if you visit more than 1500 of their pages per day.